[Osaka-Office]16-1-204 Joshoji-cho Kadoma-shi, Osaka, 571-0063, Japan
TEL : +81(0) 72 887 2560 / FAX : +81(0) 72 887 2561
[Tokyo-Office]1-24-7-408 Shinjuku Shinjuku-ku,Tokyo, 160-0022, Japan
TEL : +81(0) 3 5379 3733 / FAX : +81(0) 3 3353 6881
[KCM Ticket Service] +81(0) 570 00 8255
[KCM Artist Service] +81(0) 90 3727 6539


[ 2010. 3/19 ]

Joseph Wolfe (conductor)
*His performance at the Sapporo Symphony Orchestra's subscription concert in January 2010 won critical acclaim (the review can be seen below).
*The first CD to be released as part of his CD project!
Elgar: Symphony No. 1 with the Japan Philharmonic Orchestra.
*To be invited for the subscription concerts of the orchestras in Tokyo and Osaka in 2011.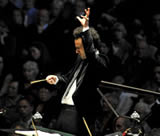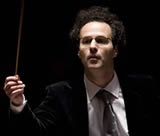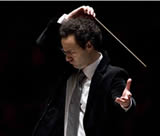 Joseph Wolfe, a prince of the conductors in the UK, appeared in the subscription concert of the Sapporo Symphony Orchestra in January 2010 following the excellent performance with the Japan Philharmonic Orchestra and the Century Orchestra Osaka last year.

In Sapporo, he performed Berlioz: Overture 'Le corsaire' and Sibelius: Symphony No. 2', which are a specialty of his father Sir Colin Davis, and others. His outstanding leadership and musicianship enabled high-quality performance, which won the highest praise.

He is also invited as a conductor of the subscription concerts of the orchestras in Tokyo and Osaka in 2011.

His CD of Elgar: Symphony No. 1 performed at the subscription concert of the Japan Philharmonic Orchestra in March 2009 at the Suntory Hall is now in preparation toward a release.
The CD will be released only in Japan for the time being. However, it is expected to be released worldwide eventually.
What is going on in the future attracts a great deal of attention.

Review about Joseph Wolfe and his performance with the Sapporo Symphony Orchestra:
Joseph Wolfe Review

Joseph Wolfe Biography


---

[2009. 11/13 ]

Joseph Wolfe & Century Orchestra Osaka
Review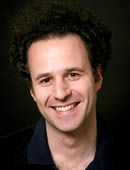 Joseph Wolfe , Conductor
Century Orchestra Osaka 144th subscription concert
September 10, 2009
The Symphony Hall, Osaka

The Century Orchestra Osaka's 144th subscription concert was conducted by Joseph Wolfe, a rising conductor from England.
The evening's program opened with Elgar Serenade op.20 and Sospiri, which were followed by Beethoven Piano Concerto No. 4 with the pianist Andre Watts and Haydn Symphony No. 104 "London".
Each work was treated by the performance that effectively exhibited its characteristics.
In particular, Elgar's works revealed their sensibility in the serene string performance.
The second movement of the serenade was abundant in spontaneous singing. Those were the expressions faithfully followed the sense commonly shared among British people.
In the performance of Sospiri, legato was particularly beautiful, and subtle portamento created swaying sense of beauty.
In the Beethoven piano concerto, strings smoothly flowed. Watts' piano performance had well-received placid lyricism. His colorful timbre lacked in depth. However, the cadenza was powerful, creating exquisite contrast with the orchestra in the second movement. In the third movement, Watts and the orchestra fully revealed their respective power.
The performance of Haydn was also full of energy. The exposition was repeated, giving a strong impression of period performance. The distinctive solid effect was this conductor's characteristic. Sharp rhythm and clear articulation - another lively, sophisticated rendition.

Tadao Koishi, Ongaku no Tomo, November 2009

Joseph Wolfe Profile

Review

Concert or Project Schedule


---
Artist News